Bitterroot Series- the Blodgett Canyon necklace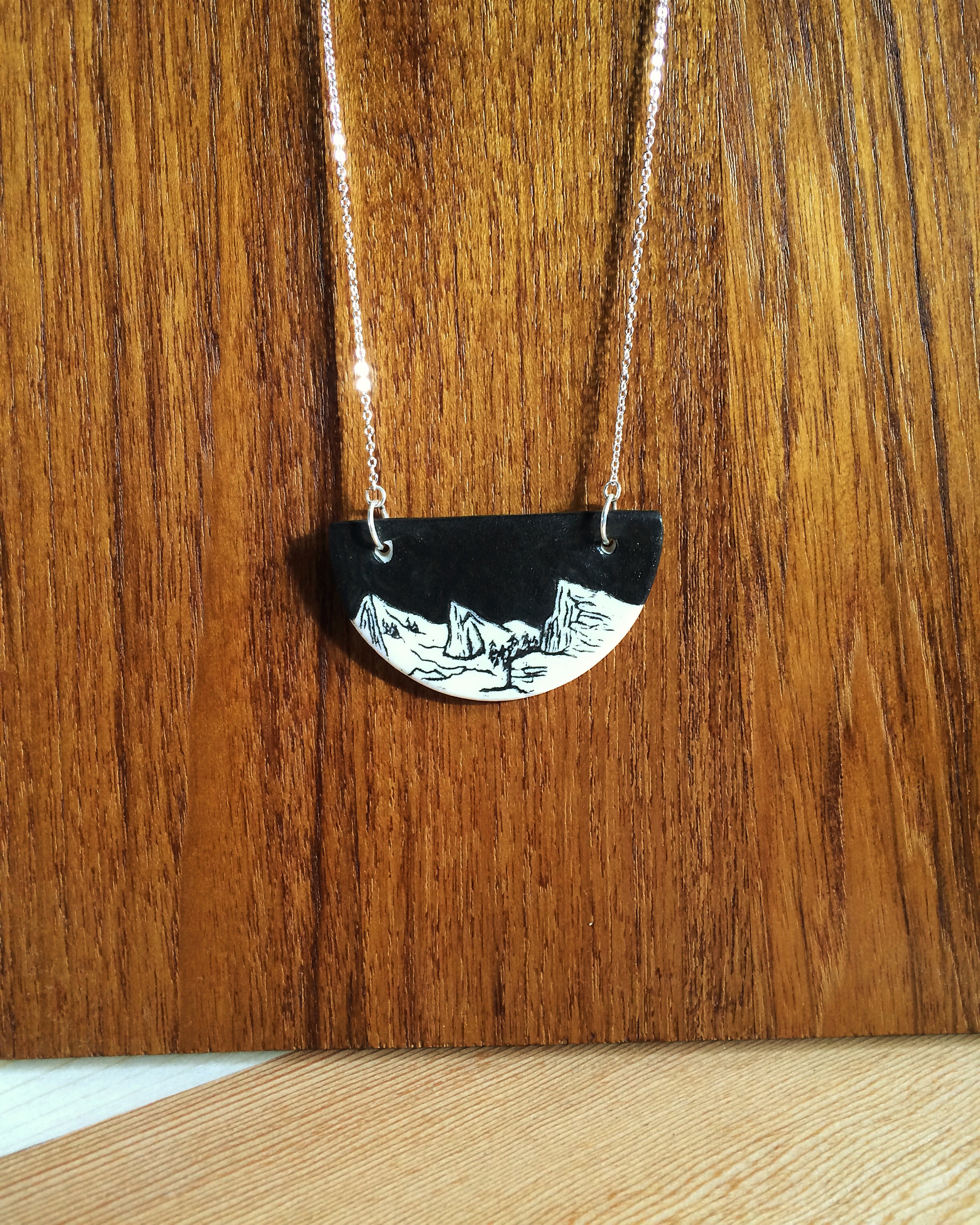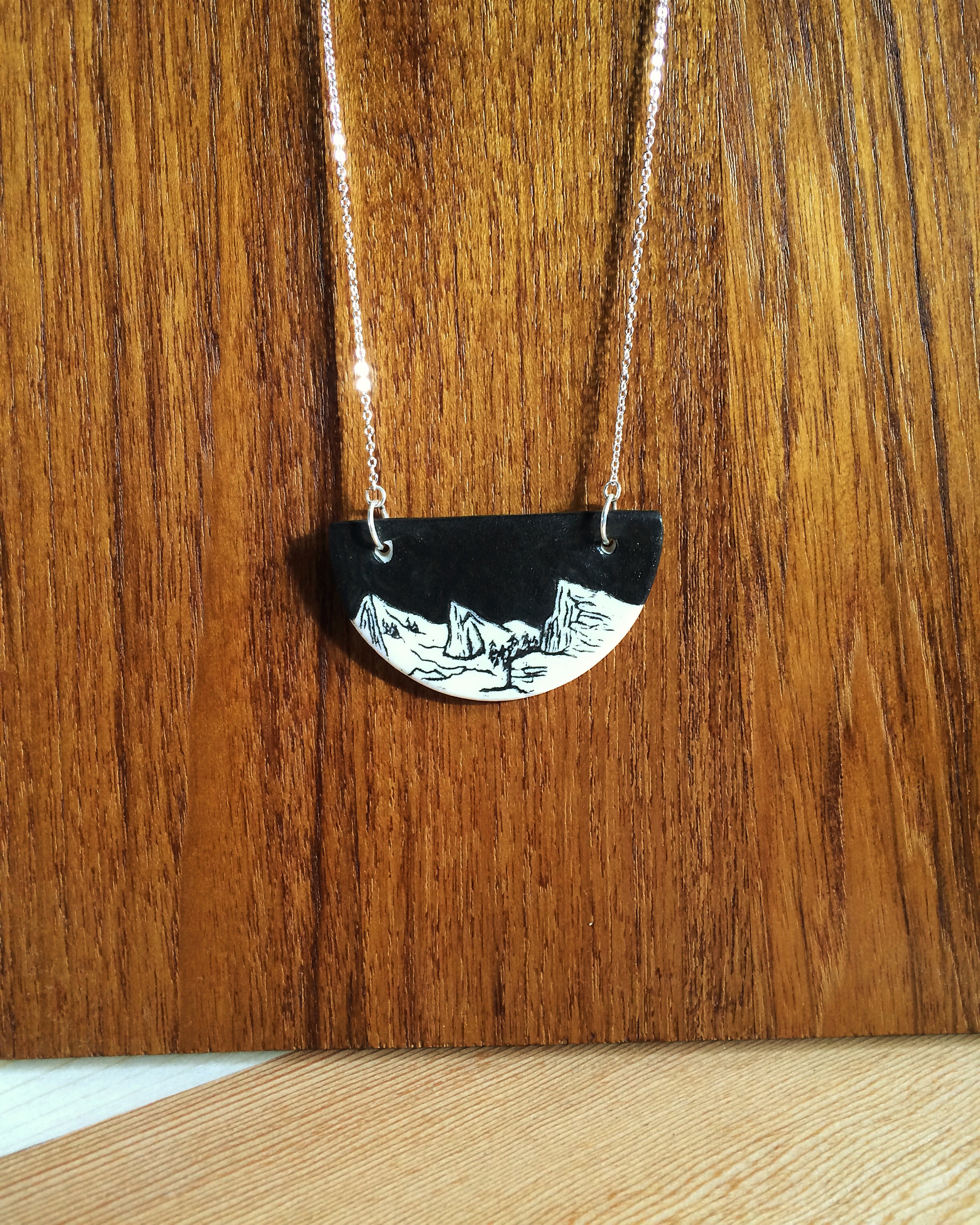 Bitterroot Series- the Blodgett Canyon necklace
Hand carved, hand glazed, high fired.
Blodgett Canyon, Bitterroot Valley, MONTANA.
Porcelain pendant. Hand carved, image of Blodgett Canyon located in the Bitterroot Valley in Montana.
This piece is for the climbers, the alpinists, the sheer rock wall lovers, the big climbs, the long days and the fun pitches.
18 inch silver plated chain.
Hand glazed carving and solid black sky. High fired.